Lisa Christensen Gee
Director of Special Initiatives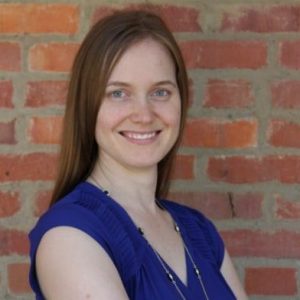 Lisa is ITEP's director of special initiatives. In this role, she identifies opportunities and supports efforts that advance ITEP's proactive work in state tax policy. Lisa advises organizations and coalitions on taxation and policy solutions that promote equity, leads multi-state projects, and supports internal capacity-building.
Lisa joined the ITEP team in 2016 as a senior state tax policy analyst. As a state tax policy expert and advocate for economic and tax justice, Lisa is a resource to advocates, lawmakers, and the media on trends and developments in the state tax policy landscape, the impact of proposed or recent tax policy changes on citizens and state budgets, and equitable tax policy design.
Prior to joining ITEP, Lisa promoted state tax and budget policies that improved family economic security, education, and health outcomes for children and their families as an analyst with the Fiscal Policy Center at Voices for Illinois Children. She has also worked on advancing the fair tax campaign with the Shriver Center on Poverty Law, improving federal family tax credits with the National Women's Law Center, and providing legal services to survivors of domestic violence with LAF. Prior to graduate school Lisa worked in non-profit administration and as a middle school teacher.
Lisa holds a bachelor's degree from Brigham Young University and a Masters in Public Policy Studies and a Juris Doctor degree from the University of Chicago.
lisa at itep.org
---
Recent Publications and Posts view more
This November, Illinoisans will decide whether to amend the state constitution to allow a graduated income tax. A "yes" vote on the Illinois Fair Tax constitutional amendment will make effective legislation that will replace the current flat tax rate of 4.95 percent with graduated rates that cut taxes for those with taxable income less than $250,000 and institute higher marginal rates on taxable incomes greater than $250,000.
Flat or graduated personal income taxes have varying effects on the annual individual tax liabilities of taxpayers at different income levels. Less examined is how tax structures affect income inequality and racial wealth gaps. This brief illustrates how Illinois's historic flat income tax structure compares to the proposed Fair Tax through a multi-year retrospective analysis. It shows that Illinois's flat income tax in lieu of a graduated rate tax used by most states amounts to a tax subsidy for the wealthiest Illinoisans that compounds income inequality and racial wealth gaps.