Lorena Roque
Policy Analyst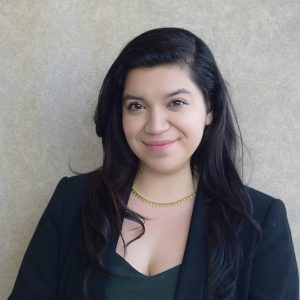 Lorena joined ITEP in 2019. Lorena's research focuses on a range of federal and international tax policy issues, including opportunity zones, country-by-country reporting standards and tax havens. Lorena has helped research on carbon taxes, as well as renewable tax credits and fossil fuel credits. She also analyzes data on corporate SEC financial filings for ITEP's comprehensive corporate studies. Lorena represents ITEP as the tax policy liaison for the FACT (Financial Accountability & Corporate Transparency) Coalition. Lorena's work on the ITEP report "60 Profitable Fortune 500 Companies Avoided All Federal Income Taxes in 2018" has been cited by major media outlets, including The New York Times, Bloomberg and NBC News.
Prior to joining ITEP, Lorena was a Federal Fiscal intern at the Center on Budget and Policy Priorities where she supported research on the Tax Cuts and Jobs Act, the 2018 public charge rule and the minimum wage. She has held internships at the U.S. House of Representatives Financial Services Committee, the Economic Innovation Group and NCRC Development. In her undergraduate career, Lorena presented research on economic inequality and racial disparities at the Federal Reserve Bank of Dallas. Lorena holds a B.A. in Economics from Southwestern University and MPP in Economic and Fiscal Policy at The George Washington University.
lorena at itep.org
---
Recent Publications and Posts view more
Republicans continue to tout Opportunity Zones as their main vehicle to assist poor people, most recently with a deeply flawed report from President Trump's White House Council of Economic Advisors and a mention from Donald Trump Jr. in his opening night convention speech. The report purports to compare—as a way of cutting poverty—tax breaks for investors vs food, cash or health insurance coverage for struggling families.
New data released today estimates 20.5 million jobs were lost in the month of April alone. Workers not currently receiving paychecks would be left out of any benefits provided by a payroll tax cut.