Reggie Rucker
Public Affairs Manager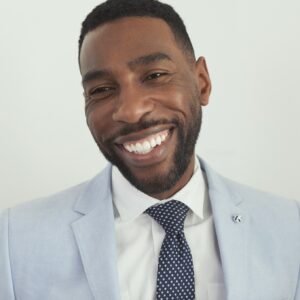 Reggie Rucker joined ITEP in 2021 as Public Affairs Manager. In this role, Reggie engages in communications activities with an emphasis on advocacy, and builds and maintains relationships with organizations across the nation focused on economic and social justice. Prior to joining ITEP, Reggie spent a decade in marketing, workforce and economic development, and political campaigns at the local level in his home state of California.
Reggie received his undergraduate degree in business from Washington University in St. Louis. He is currently pursuing a Master's in Public Policy from Georgetown.
reggie at itep.org
---
Recent Publications and Posts view more
Ever since the passage of the Trump tax cuts in 2017, a number of lawmakers in mostly "blue", higher-income states…
Comparing athletes to inanimate objects, of course, is incredibly degrading. It's also standard fare in the sports talk world to compare athletes to stocks in which you want to buy low and trade high to maximize your returns—the greatest return usually being championship trophies. It wasn't until ProPublica released its latest report, The Billionaire Playbook: How Sports Owners Use Their Teams to Avoid Millions in Taxes, that we were able to see so clearly how the athlete as a stock is not just a dehumanizing concept in team sports at the individual level, but also how owners of sports teams view these players collectively. That is until it comes time to pay their taxes.