Jessica Schieder
Federal Tax Policy Fellow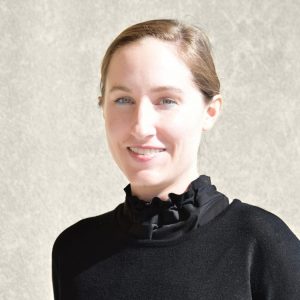 Jessica joined ITEP in 2019. She conducts research and analysis on a range of federal tax policy issues, often using ITEP's microsimulation model, to demonstrate how current and proposed tax and budget policies affect people across the income spectrum. In addition to producing reports and policy briefs, she also represents ITEP in a range of coalitions.
Prior to ITEP, Jessica was an economic analyst for the Economic Policy Institute, where her research portfolio included executive compensation, wage trends and social protection. She also provided technical support to the Economic Analysis and Research Network's (EARN) state partners. Jessica previously worked as a fiscal policy analyst at the Center for Effective Government (formerly OMB Watch), where she examined how budget and tax policy decisions affect working families, and as a consultant with the World Bank's Social Protection and Jobs unit, where she conducted research on the gendered impact of fiscal policies across Europe and Central Asia.
Jessica's work has been cited by numerous broadcast, radio, print, and online news outlets, including The New York Times, The Washington Post, The Atlantic, The Guardian, Politico, and The New Yorker. She holds a master's degree in international development from Georgetown University, as well as a bachelor's degree in international political economy from the same institution.
Follow Jessica on Twitter @Schieder_
jessica at itep.org
---
Recent Publications and Posts view more
The Health, Economic Assistance, Liability Protection and Schools (HEALS) Act released by Senate Republicans Monday includes a tax rebate that is slightly more generous than the one provided under the March CARES Act, but fails to correct most of the earlier act's problems. House Democrats addressed these shortcomings in the May HEROES Act, a better starting place for negotiations over the next round of COVID-19 relief. ITEP has analyzed both acts to provide a detailed comparison of how the tax rebate provisions would affect families across the income spectrum and by race. Both measures would provide cash payments to a majority of individuals and families, but the HEROES Act goes farther and is more inclusive.
ITEP estimates that if Congress and the president eliminated all Social Security and Medicare payroll taxes paid by employers and employees from Sept. 1 through the end of the year, 64 percent of the benefits would go the richest 20 percent of taxpayers and 24 percent of the benefits would go to the richest 1 percent of taxpayers, as illustrated in the table below. The total cost of this hypothetical proposal would be $336 billion.