Meg Wiehe
Deputy Executive Director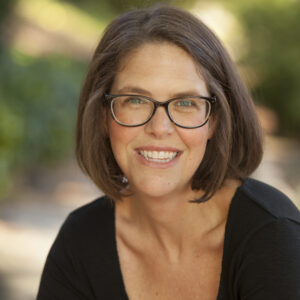 Areas of Expertise
State tax policy
Federal tax policy
Immigrants and taxes
Earned Income Tax Credit
Child Tax Credit
Current and historic state tax trends
Meg is ITEP's deputy executive director.  She joined ITEP in 2010 after spending several years working on tax policy in her home state of North Carolina. She coordinates ITEP's federal and state tax policy research and advocacy agenda. Meg works closely with policymakers, legislative staff and state and national organizations to provide guidance and research on policy solutions that will achieve equitable and sustainable federal, state and local tax systems.
Meg is an expert on a range of state and federal tax policy issues. In particular, her analyses focus both on how tax and budget policies affect low- and moderate-income families as well as how tax and budget policies affect federal, state and local governments' ability to fund essential public priorities, including education, infrastructure and health care. She is a lead or co-author of numerous publications on topics including refundable tax credits for workers and families (such as federal and state-level Earned Income Tax Credits and Child Tax Credits), taxes paid by undocumented immigrants, using tax codes to address inequality and poverty, promoting progressive revenue raising options, and how tax policies affect communities based on race.  She studies, writes and provides commentary on historical and current trends in state tax and budget policy and has helped to develop or analyze numerous comprehensive state tax reform proposals. She also is a lead author of ITEP's flagship report, Who Pays? A Distributional Analysis of the Tax Systems in All Fifty States. 
Before ITEP, Meg worked at the North Carolina Budget and Tax Center where her research and advocacy focused on the effect of state fiscal policy on low- and moderate-income North Carolinians.  Her work in North Carolina included leading a successful campaign to enact a state refundable Earned Income Tax Credit and coordinating a statewide revenue coalition, Together NC.
Meg holds a Bachelor of Arts in Anthropology from the University of Virginia and a Master of Public Administration from the Maxwell School at Syracuse University. She resides in Durham, N.C.
Follow Meg on Twitter: @MegWiehe
meg at itep.org
---
Recent Publications and Posts view more
During the Great Recession, the most ambitious state revenue-raising efforts closed just 10 percent of shortfalls and most states relied heavily on federal aid and budget cuts to balance their budgets. Of course, states can and should turn to progressive revenue-raising options now, but as the pandemic rages on, the extent of this crisis will become too significant for states and localities to handle on their own. The federal government should step in to help.  
The Health, Economic Assistance, Liability Protection and Schools (HEALS) Act released by Senate Republicans Monday includes a tax rebate that is slightly more generous than the one provided under the March CARES Act, but fails to correct most of the earlier act's problems. House Democrats addressed these shortcomings in the May HEROES Act, a better starting place for negotiations over the next round of COVID-19 relief. ITEP has analyzed both acts to provide a detailed comparison of how the tax rebate provisions would affect families across the income spectrum and by race. Both measures would provide cash payments to a majority of individuals and families, but the HEROES Act goes farther and is more inclusive.
---
The various state programs differ widely with the key distinction being refundability. Twenty-three of the 29 EITC states have made…
Meg Wiehe of the liberal Institute on Taxation and Economic Policy noted that most states, with just a couple of…