Meg Wiehe
Deputy Executive Director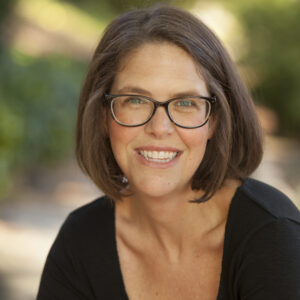 Areas of Expertise
State tax policy
Federal tax policy
Immigrants and taxes
Earned Income Tax Credit
Child Tax Credit
Current and historic state tax trends
Meg is ITEP's deputy executive director.  She joined ITEP in 2010 after spending several years working on tax policy in her home state of North Carolina. She coordinates ITEP's federal and state tax policy research and advocacy agenda. Meg works closely with policymakers, legislative staff and state and national organizations to provide guidance and research on policy solutions that will achieve equitable and sustainable federal, state and local tax systems.
Meg is an expert on a range of state and federal tax policy issues. In particular, her analyses focus both on how tax and budget policies affect low- and moderate-income families as well as how tax and budget policies affect federal, state and local governments' ability to fund essential public priorities, including education, infrastructure and health care. She is a lead or co-author of numerous publications on topics including refundable tax credits for workers and families (such as federal and state-level Earned Income Tax Credits and Child Tax Credits), taxes paid by undocumented immigrants, using tax codes to address inequality and poverty, promoting progressive revenue raising options, and how tax policies affect communities based on race.  She studies, writes and provides commentary on historical and current trends in state tax and budget policy and has helped to develop or analyze numerous comprehensive state tax reform proposals. She also is a lead author of ITEP's flagship report, Who Pays? A Distributional Analysis of the Tax Systems in All Fifty States. 
Before ITEP, Meg worked at the North Carolina Budget and Tax Center where her research and advocacy focused on the effect of state fiscal policy on low- and moderate-income North Carolinians.  Her work in North Carolina included leading a successful campaign to enact a state refundable Earned Income Tax Credit and coordinating a statewide revenue coalition, Together NC.
Meg holds a Bachelor of Arts in Anthropology from the University of Virginia and a Master of Public Administration from the Maxwell School at Syracuse University. She resides in Durham, N.C.
Follow Meg on Twitter: @MegWiehe
meg at itep.org
---
Recent Publications and Posts view more
It is December 2020. Sen. McConnell has denied states—and their residents—relief for months. Congress must act now. Even if it does, it is unlikely to provide the robust aid needed to keep communities afloat and positioned for healthy recovery. Lawmakers across the country should be prepared to return to state capitals and city halls in the new year with plans to raise revenue not just to weather this crisis, but also to invest in long-term recovery.
Reductions in critical state and local investments, including health care and education, would only exacerbate the economic crisis brought on by COVID-19 and worsen racial and income inequality for years to come. Higher taxes on top earners are among the best options for addressing pandemic-related state revenue shortfalls in the coming months.
---
But Meg Wiehe, deputy executive director of the progressive Institute on Taxation and Economic Policy, said that is an oversimplification.…
Prop. 208 passed with 52 percent of voters supporting the measure, The Associated Press reported late Thursday. Under Arizona's rules…