Kamolika Das
Associate Director, Local Taxes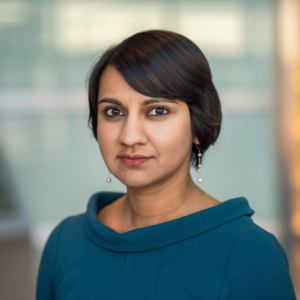 As ITEP's Local Tax Policy Associate Director, Kamolika provides local tax analysis and recommendations to lawmakers, advocates, researchers, and the public. Kamolika initially joined ITEP as a State Policy Analyst; in this role, she monitored trends in state tax policy, primarily in the South and mid-Atlantic regions. Before joining ITEP, Kamolika promoted tax justice, affordable housing, and workforce development policies at the DC Fiscal Policy Institute. Prior, Kamolika worked as a State & Local Policy Manager for Prosperity Now where she advocated for policies that promote financial stability, wealth and prosperity for low- and middle-income communities.
Kamolika received her Master of Public Policy (MPP) from the Ford School at the University of Michigan and Bachelor of Arts (BA) from Vassar College in Poughkeepsie, New York.
kamolika at itep.org
---
Recent Publications and Posts view more
At nearly every turn, Oregon's tax policies widen inequality; as a result, the top 1 percent pay less state and local taxes as a share of income than the poorest residents. Taxing capital gains at the local level is an important and exciting move in the other direction – to tax income from wealth and use it to address crucial needs.
Most local tax systems are falling short of their potential. Well-structured local tax policies support communities by facilitating important investments and advancing fairness, but the tax revenue sources most utilized by local governments tend to disproportionately weigh on households with fewer resources. Learning from these realities can inform the path to improved tax policies and stronger communities.
---
With cash cushions plump with federal pandemic relief dollars and a surge in tax revenues, state legislatures across the country…
State lawmakers are also pointing to substantial, but temporary, budget surpluses to justify tax cuts, but these surpluses are "deceptive…