Aidan Davis
Senior State Policy Analyst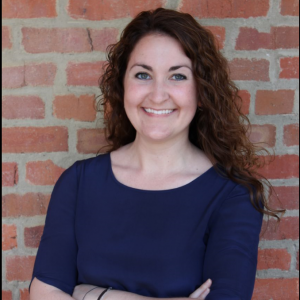 Since joining ITEP in 2015, Aidan Davis has worked closely with policymakers, legislative staff, and state organizations across the country to advance policy solutions that aim to achieve equitable and sustainable state and local tax systems. In this capacity, Aidan regularly provides quick-turnaround analysis and strategic guidance. Much of her research focuses on tax credits for lower-income families and state tax measures to improve revenue adequacy. Aidan has served as the lead- or co-author on numerous ITEP reports, including Who Pays?, The Case for Extending State-Level Child Tax Credits to Those Left Out, State Tax Codes as Poverty Fighting Tools and 3 Percent and Dropping.
Before joining the team, Aidan focused on state and local budget policy at The Pew Charitable Trusts. In that role she led research, authored reports, and provided technical assistance to help states improve their long-term fiscal health. Prior, Aidan focused on the property tax and a range of issues affecting low-income families while working with the District of Columbia's Office of Revenue Analysis and the George Washington Institute of Public Policy. Aidan has also consulted, providing fiscal and policy analysis, for Vermont's Joint Fiscal Office and Barrett and Greene, Inc.
Aidan holds a bachelor's degree from Kent State University and a Master of Public Policy from George Washington University.
aidan at itep.org
---
Recent Publications and Posts view more
More families across our nation are struggling to meet their most basic needs. High unemployment, the struggle to put enough food on the table, and an inability to make rent or mortgage payments are widespread. Absent federal intervention, outcomes would have been worse. Over the past few months, federal and state relief measures have mitigated hardship. By putting cash in the hands of those who need it most, lawmakers were able to stabilize some families' budgets and prop up our fragile economy. With time we will surely glean many lessons from 2020. But the sheer power of targeted assistance is already apparent. 
The Earned Income Tax Credit (EITC) is a policy designed to bolster the incomes of low-wage workers and offset some of the taxes they pay, providing the opportunity for families struggling to afford the high cost of living to step up and out of poverty toward meaningful economic security. The federal EITC has kept millions of Americans out of poverty since its enactment in the mid-1970s. Over the past several decades, the effectiveness of the EITC has been amplified as many states have enacted and expanded their own credits.