Aidan Davis
State Policy Director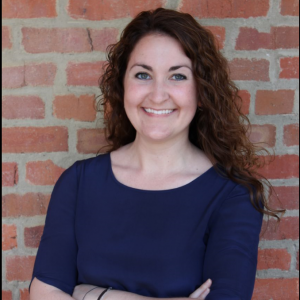 Areas of Expertise
State Tax Policy
State Tax Trends
Budget policy
Child tax credit
Earned income tax credit
Circuit breakers
Aidan is ITEP's acting state policy director. She coordinates ITEP's state tax policy research and advocacy agenda and works closely with policymakers, legislative staff, and national and state organizations across the country to advance policy solutions that aim to achieve equitable and sustainable state and local tax systems.
Her analyses focus on how tax and budget policies affect low- and moderate-income families as well as how tax and budget policies affect federal, state and local governments' ability to fund essential public priorities, including education, childcare, infrastructure and health care. Aidan is the lead or co-author of numerous publications on topics including refundable tax credits for workers and families (such as federal and state-level Earned Income Tax Credits and Child Tax Credits), using tax codes to address inequality and poverty, promoting progressive revenue raising options, and the identifying tax policy trends across the country. She is also a co-author of ITEP's flagship report, Who Pays? A Distributional Analysis of the Tax Systems in All Fifty States.
Before joining ITEP in 2015, Aidan focused on state and local budget policy at The Pew Charitable Trusts. In that role she led research, authored reports, and provided technical assistance to help states improve their long-term fiscal health. Prior, Aidan focused on the property tax and a range of issues affecting low-income families while working with the District of Columbia's Office of Revenue Analysis and the George Washington Institute of Public Policy. Aidan has also consulted, providing fiscal and policy analysis, for Vermont's Joint Fiscal Office and Barrett and Greene, Inc.
Aidan holds a bachelor's degree from Kent State University and a Master of Public Policy from George Washington University.
aidan at itep.org
---
Recent Publications and Posts view more
States continued their recent trend of advancing EITCs in 2022, with nine states plus the District of Columbia either creating or improving their credits. Utah enacted a 15 percent nonrefundable EITC, while the District of Columbia, Hawaii, Illinois, Maine, Vermont and Virginia expanded existing credits. Meanwhile, Connecticut, New York and Oregon provided one-time boosts to their EITC-eligible populations.
After years of being limited in reach, there is increasing momentum at the state level to adopt and expand Child Tax Credits. Today ten states are lifting the household incomes of families with children through yearly multi-million-dollar investments in the form of targeted, and usually refundable, CTCs.
---
Below is an excerpt of a letter to the editor by Aidan Davis: The overarching theme that ties most of…
Many states exempt retirement income, although the specifics vary widely. Eight states have no personal income tax, but among those…