Michael Ettlinger
Senior Fellow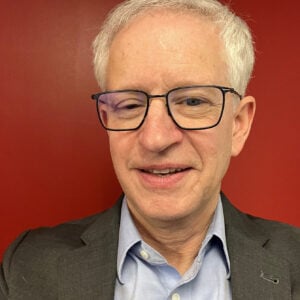 Michael is a senior fellow at the Institute on Taxation and Economic Policy. He is also a senior fellow with the Carsey School of Public Policy at the University of New Hampshire, where he was the founding director, and an independent author.
This is Michael's second tour at ITEP. He was previously the State Tax Policy Director and then the Tax Policy Director. During that period he was the principal designer and coder in the creation of the ITEP tax microsimulation model. During the 11 years he was previously at ITEP he was involved in most major tax debates at the federal and state level.
Michael was also the Vice President of Economic Policy at the Center for American Progress from 2008 through 2013. He led a team that was deeply engaged in the policymaking of that period as the country fell into the worst recession since the Great Depression and recovered under the Obama administration. He was especially focused on an equity-based paradigm and middle-class lens for economic policy and the economic aspects of clean energy, health care and immigration—as well as tax policy.
As the founding director of the Carsey School from July 2014 until January 2023 he lead the creation of the school and the expansion of its programs—building on the pre-existing Carsey Institute. The school is particularly known for its strong graduate programs, work in community finance and family well-being and, within New Hampshire, convening difficult conversations related to controversial subjects—with a particular focus on racial justice and equity.
At other points in his career, Michael was director of the Economic Analysis and Research Network at the Economic Policy Institute, Director of Economic and Fiscal Policy Portfolio at the Pew Charitable Trusts, Counsel in the New York State Assembly, Director of Economic Policy Planning for the Clinton-Kaine transition (pre-election), the co-lead of the Regional Economics and Battleground States Subcommittee of the Biden-Harris campaign's Economic Policy Committee, and a volunteer immigration attorney with the American Civil Liberties Union.
Michael is a board member of the Just Jobs Network and previously served on the advisory group for the Groundwork Collaborative and served on the boards of the Ballot Initiative Strategy Center, Public Works, and the Center for Policy Alternatives. He was a member of the Maryland Business Tax Reform Commission. He holds an undergraduate degree from Cornell University and a graduate degree from American University.