Matthew Gardner
Senior Fellow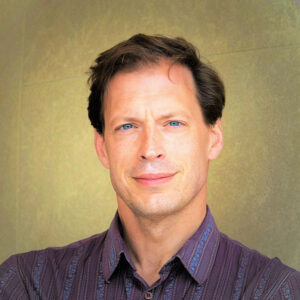 Areas of Expertise
Economic modeling
federal tax policy
state tax policy
corporate taxes
Matt Gardner is a senior fellow at ITEP where he has worked since 1998.  He previously served as ITEP's executive director from 2006 to 2016. Matt's work focuses on federal, state and local tax systems, with a particular emphasis on the impact of tax policies on low- and moderate-income taxpayers. He uses ITEP's microsimulation model to produce economic projections and analyses on the effects of current and proposed federal and state tax and budget policies.
Matt is a noted corporate tax expert and the primary author of ITEP's regular corporate studies on the tax habits of Fortune 500 corporations (most recently, Corporate Tax Avoidance in the First Year of the Trump Tax Law) as well as publications on international corporate tax avoidance. He regularly examines corporate financial filings and writes briefs, blogs and reports on trends in corporate tax avoidance. He monitors and researches federal tax policies and writes about their impact on tax fairness and sustainability, and he is often called on to speak publicly about corporate tax issues and federal and state tax policies.
Matt's earlier work for ITEP focused on state policy. He is an author of Who Pays: A Distributional Analysis of the Tax Systems in All 50 States (2003, 2009, 2013, and 2015 editions). He has conducted tax analyses for state and local policymakers and advocates in more than 45 states. Matt has degrees from the University of Maryland and the University of Rochester. He resides in Washington, D.C. and originally hails from Raleigh, N.C.
mattg at itep.org
---
Recent Publications and Posts view more
Talk about a one-two punch. A new report from the Washington Post reveals that the U.S. public is set to pay for the opioid crisis again. Already, communities across the country have paid a heavy price via the devastating public health toll. Now, it appears taxpayers will be on the hook for billions in corporate tax breaks as four pharmaceutical companies exploit a loophole in the Trump-GOP tax law and a CARES Act tax provision meant for companies facing pandemic-related profit losses.
Amazon's winning streak in its battle against the U.S. tax system remains intact. This week the retail giant announced record-breaking sales and income for 2020, and an effective federal income tax rate of just 9.4 percent, less than half the statutory corporate tax of 21 percent. If Amazon had paid 21 percent of its profits in federal income tax, that would have come to $4.1 billion. The company's reported current tax of $1.8 billion was less than half that, meaning last year Amazon avoided $2.3 billion in taxes.
---
Experts say analyzing this claim isn't easy because the post lacks necessary details. Matt Gardner, a senior fellow at the…
"A settlement has not been reached, and, therefore, we applied significant judgment in estimating the ultimate amount of the opioid…