Matthew Gardner
Senior Fellow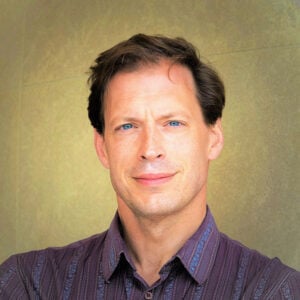 Areas of Expertise
Economic modeling
federal tax policy
state tax policy
corporate taxes
Matt Gardner is a senior fellow at ITEP where he has worked since 1998.  He previously served as ITEP's executive director from 2006 to 2016. Matt's work focuses on federal, state and local tax systems, with a particular emphasis on the impact of tax policies on low- and moderate-income taxpayers. He uses ITEP's microsimulation model to produce economic projections and analyses on the effects of current and proposed federal and state tax and budget policies.
Matt is a noted corporate tax expert and the primary author of ITEP's regular corporate studies on the tax habits of Fortune 500 corporations (most recently, Corporate Tax Avoidance in the First Year of the Trump Tax Law) as well as publications on international corporate tax avoidance. He regularly examines corporate financial filings and writes briefs, blogs and reports on trends in corporate tax avoidance. He monitors and researches federal tax policies and writes about their impact on tax fairness and sustainability, and he is often called on to speak publicly about corporate tax issues and federal and state tax policies.
Matt's earlier work for ITEP focused on state policy. He is an author of Who Pays: A Distributional Analysis of the Tax Systems in All 50 States (2003, 2009, 2013, and 2015 editions). He has conducted tax analyses for state and local policymakers and advocates in more than 45 states. Matt has degrees from the University of Maryland and the University of Rochester. He resides in Washington, D.C. and originally hails from Raleigh, N.C. Follow him on Twitter @gardmaf. 
mattg at itep.org
---
Recent Publications and Posts view more
The Moore v. United States case that will soon be heard by the U.S. Supreme Court could jeopardize at least $270 billion if SCOTUS finds the entire transition tax to be unconstitutional. The decision could also invalidate other important parts of the current tax system while preempting progressive wealth tax proposals. Such an outcome would represent one of the costliest—and most ethically questionable - Supreme Court decisions in U.S. history.
The Supreme Court is set to hear what could become one of the most important tax cases in a century. If decided broadly—with a ruling that strikes down the Mandatory Repatriation Tax for corporations, effectively making it unconstitutional to tax unrealized income—the Roberts Court's decision in Moore v. US could stretch far beyond the plaintiffs themselves and would put in legal jeopardy many laws that prevent corporations and individuals from avoiding taxes and level the economic playing field.
---
ITEP Senior Fellow Matt Gardner joined Rick Smith to discuss, among other things, our new report Supreme Corporate Tax Giveaway: Who Would Benefit from the Roberts Court Striking Down the Mandatory Repatriation Tax?.
It was a simple idea: Major U.S. corporations should pay at least a 15 percent tax on their income, ending…