Matthew Gardner
Senior Fellow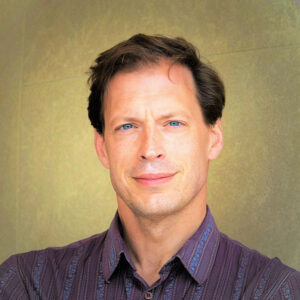 Areas of Expertise
Economic modeling
federal tax policy
state tax policy
corporate taxes
Matt Gardner is a senior fellow at ITEP where he has worked since 1998.  He previously served as ITEP's executive director from 2006 to 2016. Matt's work focuses on federal, state and local tax systems, with a particular emphasis on the impact of tax policies on low- and moderate-income taxpayers. He uses ITEP's microsimulation model to produce economic projections and analyses on the effects of current and proposed federal and state tax and budget policies.
Matt is a noted corporate tax expert and the primary author of ITEP's regular corporate studies on the tax habits of Fortune 500 corporations (most recently, Corporate Tax Avoidance in the First Year of the Trump Tax Law) as well as publications on international corporate tax avoidance. He regularly examines corporate financial filings and writes briefs, blogs and reports on trends in corporate tax avoidance. He monitors and researches federal tax policies and writes about their impact on tax fairness and sustainability, and he is often called on to speak publicly about corporate tax issues and federal and state tax policies.
Matt's earlier work for ITEP focused on state policy. He is an author of Who Pays: A Distributional Analysis of the Tax Systems in All 50 States (2003, 2009, 2013, and 2015 editions). He has conducted tax analyses for state and local policymakers and advocates in more than 45 states. Matt has degrees from the University of Maryland and the University of Rochester. He resides in Washington, D.C. and originally hails from Raleigh, N.C.
mattg at itep.org
---
Recent Publications and Posts view more
A new look at S&P 500 annual financial reports for 2019 shows that five companies—Chevron, Dell, Eli Lilly, ExxonMobil and General Electric—kept $1 billion in tax breaks they admitted were probably illegal because tax authorities failed to come to a final determination before the statute of limitations ran out.
Former Vice President Joe Biden's proposals to change the tax code would raise revenue directly from households with income exceeding $400,000. More precisely, Biden proposes to raise personal income taxes on unmarried individuals and married couples with taxable income exceeding $400,000, and he also proposes to raise payroll taxes on workers with earnings exceeding $400,000. Just 1.9 percent of taxpayers would see a direct tax hike (an increase in either personal income taxes, payroll taxes, or both) if Biden's tax proposal were in effect in 2022. The share of taxpayers affected in each state would vary from a low of 0.6 percent in West Virginia to a high of 3.7 percent in Connecticut.
---
ITEP Senior Fellow appeared on CBS News to discuss President Trump and Democratic Presidential Candidate Joe Biden's Tax Plan. Watch
"It's pretty clear that the PPP process was run in a way that pushed needy small businesses to the back…