Matthew Gardner
Senior Fellow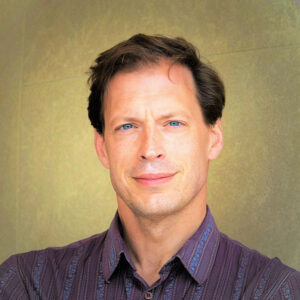 Areas of Expertise
Economic modeling
federal tax policy
state tax policy
corporate taxes
Matt Gardner is a senior fellow at ITEP where he has worked since 1998.  He previously served as ITEP's executive director from 2006 to 2016. Matt's work focuses on federal, state and local tax systems, with a particular emphasis on the impact of tax policies on low- and moderate-income taxpayers. He uses ITEP's microsimulation model to produce economic projections and analyses on the effects of current and proposed federal and state tax and budget policies.
Matt is a noted corporate tax expert and the primary author of ITEP's regular corporate studies on the tax habits of Fortune 500 corporations (most recently, Corporate Tax Avoidance in the First Year of the Trump Tax Law) as well as publications on international corporate tax avoidance. He regularly examines corporate financial filings and writes briefs, blogs and reports on trends in corporate tax avoidance. He monitors and researches federal tax policies and writes about their impact on tax fairness and sustainability, and he is often called on to speak publicly about corporate tax issues and federal and state tax policies.
Matt's earlier work for ITEP focused on state policy. He is an author of Who Pays: A Distributional Analysis of the Tax Systems in All 50 States (2003, 2009, 2013, and 2015 editions). He has conducted tax analyses for state and local policymakers and advocates in more than 45 states. Matt has degrees from the University of Maryland and the University of Rochester. He resides in Washington, D.C. and originally hails from Raleigh, N.C.
mattg at itep.org
---
Recent Publications and Posts view more
The House Judiciary Committee last week held an antitrust hearing to scrutinize Amazon and other tech companies' growing dominance. A look at the online retail giant's new quarterly report and past tax avoidance reveals why lawmakers should be equally concerned about how the tax system allows dominant, profitable corporations to avoid most or all federal tax on their profits. Amazon, yet again, is poised to pay little or no federal income tax on its record profits, and it appears likely to do so using entirely legal tax breaks for stock options and research and development.
A large majority of Americans want corporations to pay more taxes and Democratic presidential candidate Joe Biden has several proposals to achieve that. The newest idea is to require corporations to pay a minimum tax equal to 15 percent of profits they report to shareholders and to the public if this is less than what they pay under regular corporate tax rules. A recent article in the Wall Street Journal quotes several critics of the proposal, but none of their points are convincing.
---
Matt Gardner of the liberal Institute on Taxation and Economic Policy thought this particular portion of the SALT debate had…
Why and how the wealth of the very rich has grown, while all other public and private wealth has shrunk…