Matthew Gardner
Senior Fellow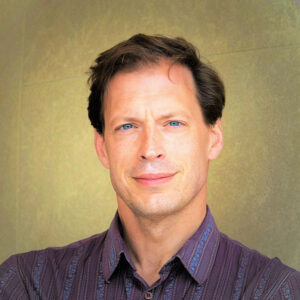 Areas of Expertise
Economic modeling
federal tax policy
state tax policy
corporate taxes
Matt Gardner is a senior fellow at ITEP where he has worked since 1998.  He previously served as ITEP's executive director from 2006 to 2016. Matt's work focuses on federal, state and local tax systems, with a particular emphasis on the impact of tax policies on low- and moderate-income taxpayers. He uses ITEP's microsimulation model to produce economic projections and analyses on the effects of current and proposed federal and state tax and budget policies.
Matt is a noted corporate tax expert and the primary author of ITEP's regular corporate studies on the tax habits of Fortune 500 corporations (most recently, Corporate Tax Avoidance in the First Year of the Trump Tax Law) as well as publications on international corporate tax avoidance. He regularly examines corporate financial filings and writes briefs, blogs and reports on trends in corporate tax avoidance. He monitors and researches federal tax policies and writes about their impact on tax fairness and sustainability, and he is often called on to speak publicly about corporate tax issues and federal and state tax policies.
Matt's earlier work for ITEP focused on state policy. He is an author of Who Pays: A Distributional Analysis of the Tax Systems in All 50 States (2003, 2009, 2013, and 2015 editions). He has conducted tax analyses for state and local policymakers and advocates in more than 45 states. Matt has degrees from the University of Maryland and the University of Rochester. He resides in Washington, D.C. and originally hails from Raleigh, N.C.
mattg at itep.org
---
Recent Publications and Posts view more
President Biden's American Families Plan includes revenue-raising proposals that would affect only very high-income taxpayers.[1] The two most prominent of these proposals would restore the top personal income tax rate to 39.6 percent and eliminate tax breaks related to capital gains for millionaires. As this report explains, these proposals would affect less than 1 percent of taxpayers and would be confined almost exclusively to the richest 1 percent of Americans. The plan includes other tax increases that would also target the very well-off and would make our tax system fairer. It would raise additional revenue by more effectively enforcing tax laws already on the books.
Each year, corporations publicly state that some of the tax breaks they claim are unlikely to withstand scrutiny from tax authorities. And each year, corporations report that they will keep some of the dubious tax breaks they declared in previous years simply because the statute of limitations ran out before tax authorities made any conclusions. This suggests that, perhaps because of cuts to its enforcement budget, the IRS is not even investigating corporations that publicly announce they have claimed tax breaks that tax authorities would likely find illegal.
---
Their specific opposition to the corporate tax hike, Matt Gardner, corporate tax expert at the left-leaning Institute on Taxation and…
Amazon, like a lot of big companies, is good at keeping its tax bill low. In some recent years, it's…