Amy Hanauer
Executive Director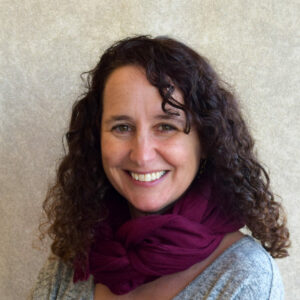 Areas of Expertise
Federal Taxes
State Taxes
Budget Policy
Taxes and Climate Justice
Workers and Wages
Amy Hanauer joined ITEP in 2020, bringing nearly 30 years of experience working to create economic policy that advances social justice. As executive director of both ITEP and Citizens for Tax Justice (CTJ), Amy provides vision and leadership to promote fair and equitable state and national tax policy.
Prior to joining ITEP/CTJ, Amy founded and developed Policy Matters Ohio from a one-person start-up in 2000 to a 14-person operation with offices in Cleveland and Columbus. Under her guidance, the organization provided research that helped boost Ohio's minimum wage, establish a state Earned Income Tax Credit, restore collective bargaining rights for public sector workers and expose how tax cuts for the wealthy have not improved Ohio's job climate.
Prior to founding Policy Matters, Amy opened a Milwaukee office for the think tank COWS, helping place women in unionized manufacturing jobs. In the early 1990s, she worked for Wisconsin State Senator (now U.S. Rep) Gwendolynne Moore's office, defending the safety net for Wisconsin families.
Amy holds multiple leadership posts at the national level, including as a board member for both The American Prospect and Demos Action. She previously served as Vice President of the board at the think tank Demos from 2010-2018. A graduate of Rockwood Leadership Institute, Amy is the author of several publications on worker justice, green jobs and racial and economic equity. She received her Master of Public Administration from the Lafollette Institute of Public Affairs at the University of Wisconsin-Madison and holds a bachelor's degree in government from Cornell University.
amy at itep.org
---
Recent Publications and Posts view more
After a solid year of federal policy doing too little to combat staggering job loss, spiking poverty, a raging pandemic and nearly 400,000 COVID deaths, we are ready for a leader who wants to hunker down and get to work on behalf of the people. So we did a happy double take when President-elect Joe Biden outlined his economic plan last night.
With the victory of Senators-elect Raphael Warnock and Jon Ossoff in Georgia, Democrats now control all three branches of government. New leaders should seize this moment to create a tax code that does much more to reduce inequality and to resource long-overdue investments in climate, health, education and other essentials. Most immediately, the historic election shifts power, making it easier to deliver on the promise to increase the recently enacted $600 cash payments to $2,000 per person.
---
ITEP Executive Director Amy Hanauer joined Jim Lardner's Feet to the Fire podcast to speak about how we can seize…
"President-elect Joe Biden won over 78 million votes, more than any presidential candidate has ever received, while unabashedly vowing to raise taxes…