Amy Hanauer
Executive Director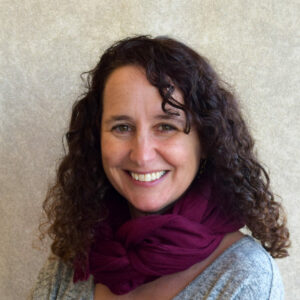 Areas of Expertise
Federal Taxes
State Taxes
Budget Policy
Taxes and Climate Justice
Workers and Wages
Amy Hanauer joined ITEP in 2020, bringing nearly 30 years of experience working to create economic policy that advances social justice. As executive director of both ITEP and Citizens for Tax Justice (CTJ), Amy provides vision and leadership to promote fair and equitable state and national tax policy.
Prior to joining ITEP/CTJ, Amy founded and developed Policy Matters Ohio from a one-person start-up in 2000 to a 14-person operation with offices in Cleveland and Columbus. Under her guidance, the organization provided research that helped boost Ohio's minimum wage, establish a state Earned Income Tax Credit, restore collective bargaining rights for public sector workers and expose how tax cuts for the wealthy have not improved Ohio's job climate.
Prior to founding Policy Matters, Amy opened a Milwaukee office for the think tank COWS, helping place women in unionized manufacturing jobs. In the early 1990s, she worked for Wisconsin State Senator (now U.S. Rep) Gwendolynne Moore's office, defending the safety net for Wisconsin families.
Amy holds multiple leadership posts at the national level, including as a board member for both The American Prospect and Demos Action. She previously served as Vice President of the board at the think tank Demos from 2010-2018. A graduate of Rockwood Leadership Institute, Amy is the author of several publications on worker justice, green jobs and racial and economic equity. She received her Master of Public Administration from the Lafollette Institute of Public Affairs at the University of Wisconsin-Madison and holds a bachelor's degree in government from Cornell University.
amy at itep.org
---
Recent Publications and Posts view more
Sometimes a good idea takes a while. Alvin Schorr, who would have turned 100 this month, helped draft a 1972 bill "to provide for a system of children's allowances." He continued to push (in a 1977 congressional testimony and in a 1983 New York Times op-ed) for a refundable tax credit for all families and a children's allowance, among other laudable ideas. A half-century later, these ideas—which many others have championed—are becoming reality.
When communities thrive, so do corporations. But when profitable corporations build their empires by exploiting the tax code, it is workers, the environment and our communities—not CEOs or shareholders—that are harmed. Amazon posted its highest U.S. profit ever for 2020, an unprecedented year defined by a pandemic. Yet the company sheltered more than half its profits from corporate taxes—legally. While the company may be one of the most recognizable tax avoiders, it's not an outlier.
---
Following is an excerpt from an opEd by Amy Hanauer, ITEP's executive director, published in The Hill. Right now, Congress…
Amy Hanauer, the executive director of the Institute on Taxation and Economic Policy, sees the budget as a "long overdue"…