xITEP Staff

Mercury is rising, presidential primary debates are underway and most state legislative sessions have adjourned for summer. Whether you're curling up with a good book (or your favorite e-Reader) or looking for a new television show to binge-watch, check out these recommendations on ITEP's Summer Reading (and Watching) List.
Read Democracy: A Journal of Ideas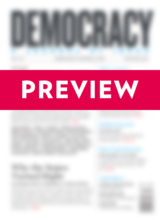 I've been making my way through the Summer 2019 edition of Democracy: A Journal of Ideas, No. 53, which explores public policy and power building in a post-neoliberal world (aka, responding to the failure of trickle-down economics). Amazing food for thought on advancing bold and values-driven changes to create an economy and democracy that extend power and opportunity to all.
—Lisa Christensen Gee
Read Confronting Inequality: How Societies Can Choose Inclusive Growth, by Jonathan D. Ostry, Prakash Loungani and Andrew Berg (2019, Foreword by Joseph E. Stiglitz)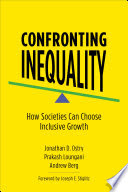 A highly readable compendium of research contributions of the authors, this book marks an important step away from the economics textbook which have taught us to view inequality as a by-product of policies aimed at enhancing economic efficiency and growth. In this study of inequality across many different economies, the authors make it clearer than ever before that inequality is a policy choice rather than a problematic outcome. Policies to redress inequality can boost growth. As Joseph Stiglitz concludes in his foreword, "This book's bottom-line message is simple: societies are free to choose policies that will deliver this more inclusive growth."
—Matthew Salomon
Read The Uninhabitable Earth, by David Wallace-Wells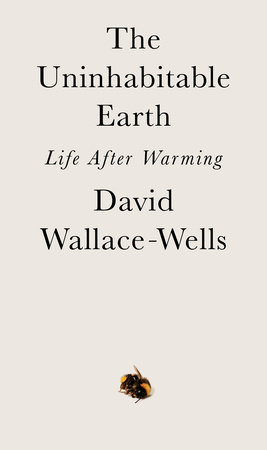 What the world will look like by 2100 if we continue to ignore climate change
This book changed how I think about climate change. If we continue down our current path, the lives of our children and grandchildren will be radically different than ours, and not in a good way. Five-hundred-year floods, droughts, fires, and millions of climate refugees will be the norm. We are already seeing the beginnings of the impacts, and by 2050 we will begin to see the worst. And of course, those with the least will be the first to suffer the impacts. As depressing as this may seem, it is actually not a depressing book. This future is not inevitable. If we have the political will and foresight, we can leave the next generations a livable earth. Public policies (tax, energy, economic) are available to help ameliorate this problem. It will take sustained activism and political engagement to put us on the right path. Elections do matter.
—Alan Essig
Watch Continuum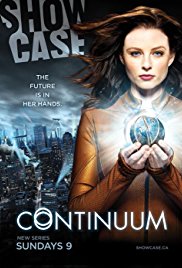 If you believe corporations should pay their fair share in taxes, wield too much influence in our democracy or should simply be better corporate citizens, then this series is for you. It imagines a dystopian future 60 years from now in which corporations control all levels of government and those who speak out against corporate influence are considered terrorists. This four-season Canadian series centers around a Kiera Cameron, a police officer from the future (unironically called a protector) who unwittingly travels back in time with a group of eight so-called criminals (called Liber8) who use a time-travel device on the date they were to be executed.
Liber8 chooses to leave 2077 and go back to 2012, the year they identified as the beginnings of the corporate-run power structure they are fighting. The writers initially caricature Liber8 as hardened or hapless criminals, but as the series progresses, it is more apparent that Liber8's cause is just (and the protector begins to realize this as well): They are trying to change the past so that corporations don't have so much power in the future.
The series is a cautionary tale of what could happen if corporations are allowed to wield too much influence in our democracy.
—Jenice Robinson
Read Economics for the Common Good, by Jean Tirole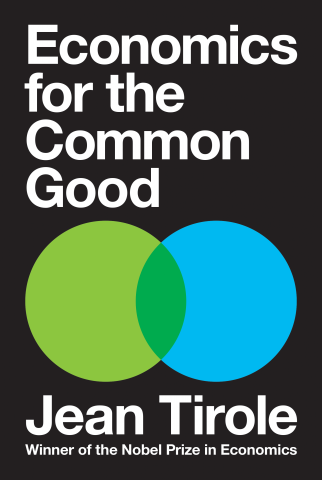 Tirole explores the assumptions of a market-based economy and how the public sector looks to address market failures. This book is largely based on economic reasoning and game theory to address some of the challenges in the economy today. Tirole addresses economic inequality, cryptocurrency and climate change to name a few. This book is a great read if you are looking to challenge what you think you know.
—Lorena Roque
Read The Leading Indicators: A Short History of the Numbers That Rule Our World, by Zachary Karabell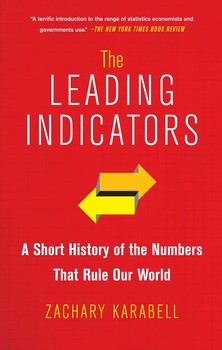 Numbers can be immensely powerful. The unemployment rate can turn elections. Marginal changes in profit margins can trigger stock market sell-offs. Lawmakers often craft policy alongside spreadsheet projections and best-guess cost estimates. The Leading Indicators describes the convoluted politics and process that developed the now-precious public indicators that define our lives (GDP, unemployment, inflation). Additionally, it calls for a fresh look at the limitations of indicators developed decades ago for our modern world, while calling on the next generation of data wonks to use improved survey methods and technical capacity to improve the world around them.
Working at the crossroads of policy and economics, it can sometimes be frustrating to be so beholden to data availability and at the mercy of the biases of various survey methods. (Think: Why isn't there data on that? Couldn't they have asked this question slightly differently?) This book is a lovely reprieve that made me appreciate the gargantuan task of establishing the indicators we use today, engendering awe for the indicators' pioneers as well as hope for the future of policymaking.
—Jessica Schieder
Watch Black-ish, TV show on ABC and Hulu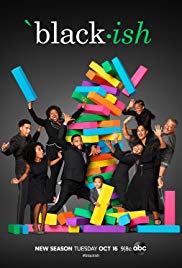 The sitcom follows the Johnson family, a modern-day Huxtables without the scandal. Besides the comedy, the show also tackles major socio-political issues and how they impact Black families. Episodes of note are Season 4 Episode 1, "Juneteenth" and Season 5 Episode 10, "Black Like Us."
—Misha Hill
Read Oh, Florida! How America's Weirdest State Influences the Rest of the Country, by Craig Pittman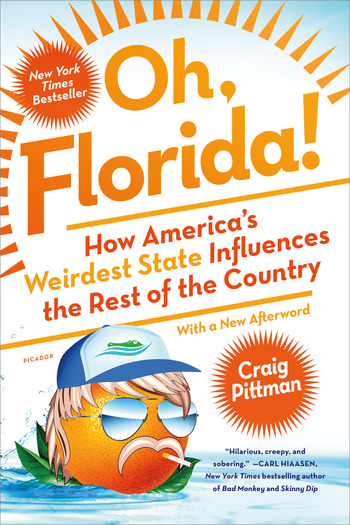 Florida is often the butt of a joke or end of a punchline, but as award-winning journalist Craig Pittman details in Oh, Florida!, the state is constantly influencing the rest of the country—for better or worse. In this historical, non-fiction trove, we're reminded as there's always a "Florida connection," there's always a tax angle. Pittman looks at how Florida grew from the least populous state less than a century ago to one of the most populous states today, including tales from the quirky—and sometimes criminal—politicians in office along the way. In the 1920s during Florida's land boom, legislators approved state constitutional amendments to forbid the collection of state income or inheritances taxes in a move to attract more millionaire residents. Then, having hampered the state's taxing ability, officials had to borrow money to build new roads throughout the 500-mile long state. (Chances are if you ask a Floridian, they'll tell you the roads have been under construction ever since.) Oh, Florida! is an entertaining summertime read, filled with sunshine, snowbirds, scandal, and yes, even taxes.
—Stephanie Clegg
Read Fiscal Therapy: Curing America's Addiction to Debt and Investing in the Future, by William G. Gale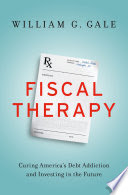 Gale provides a fact-based, accessible and compelling overview of the problems of rising public debt and chronic underinvestment in social capital that threaten sustained growth of living standards in the United States. Against the popular simple solutions pervading political dialogues and the social media, Gale demonstrates how both increased revenue and spending can work toward boosting sustainable U.S. growth. In addition, Gale offers a concrete plan of fiscal policy as one of a number of possibilities. For those who've endured countless discussions of fiscal policy reform (haven't we all) Gale's book is a feast.
—Matthew Salomon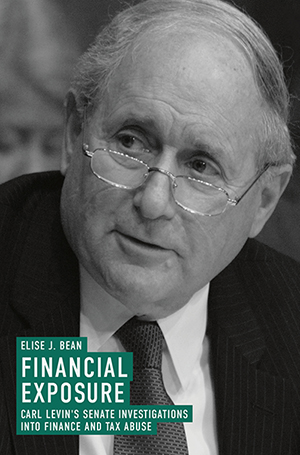 Read Financial Exposure: Carl Levin's Senate Investigations into Finance and Tax Abuse, by Elise J. Bean
Financial Exposure uses classic tax investigations exposing individual and corporate abuses to reiterate that tax avoidance and tax evasion were endemic to our financial system long before allegations against a sitting president brought them to the forefront of the public consciousness. While Financial Exposure lays out an enraging landscape of financial misdeeds, Bean surrounds her narrative with profound optimism about the role that well-meaning civil servants can play in fostering good government. Financial Exposure is an account of all the ways that the system is broken but also how it can be fixed.
---
Authors

xITEP Staff

Share
Full Archive