xITEP Staff

It's that time of year again. Members of Congress and the White House are negotiating the federal budget. Winter temperatures are unpredictable due to climate change. And news outlets, organizations and others are releasing end-of-year lists and the tax wonks at ITEP are joining the chorus.
If you're lucky enough to have some time off over the next couple of weeks or find yourself curling up on the couch this winter in need of a way to pass the time, we've got you covered with selections on the ITEP Winter Reading (and Listening) List that will appeal to wonks and non-wonks alike.
On to the picks!
Read A Fine Mess: A Global Quest for a Simpler, Fairer, and More Efficient Tax System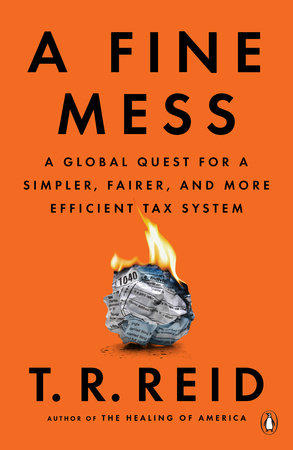 This book is ideal for those of us who are just beginning to delve into the world of tax policy. The subject can be daunting with its complexity and technical language. However, T.R. Reid writes in a way that somehow makes it simple and humorous. Although it has some less than ideal policy prescriptions, A Fine Mess still offers its readers an endless amount of fun and useful facts about the international and American tax system.
—Monica Miller
Read Becoming by Michelle Obama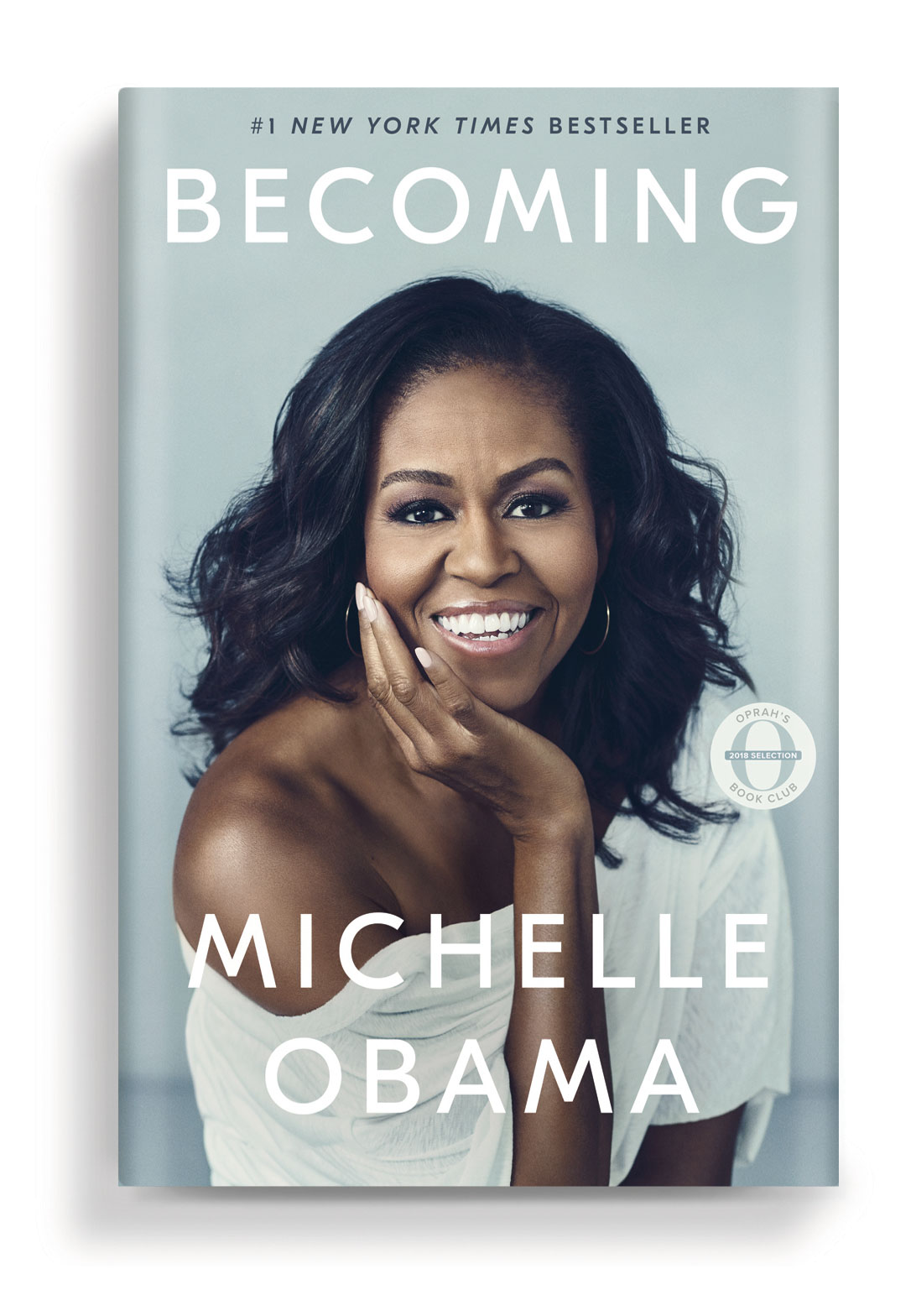 Even the most politically-engaged reader will be surprised by what they didn't know about the former First Lady of the United States when reading Michelle Obama's memoir, Becoming. Most of the book is spent detailing Obama's life prior to the years when her family was brought into the national spotlight with her husband's bid for the presidency. In the early chapters, Michelle relates personal details of her home and family life growing up in the South Shore neighborhood in Chicago. She relates the characters who shaped her, the bedrock of her values, challenges and prejudices encountered, vulnerabilities and confidence defining moments, lessons learned and aspirations for the future. Throughout the telling of her story she is relatable, forthcoming, brave and encouraging, inviting us all to see ourselves, this nation, and our efforts towards achieving a better collective future as works in progress.
—Lisa Christensen Gee
Read & Listen Killers of the Flower Moon by David Grann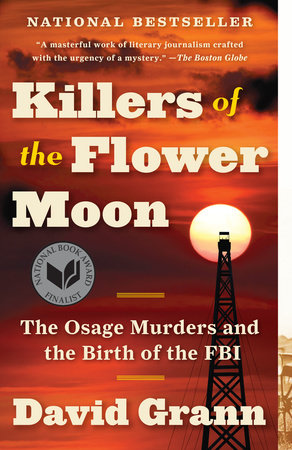 This non-fiction book will be worth your time over your winter break. It seems made for the big screen. It includes every element of a good film: families with fantastical wealth, greed, murder, villains and a reluctant hero. The cliché "better than fiction," though, doesn't work because this book tells a pernicious truth about our nation's racist history and government-sanctioned exploitation of the Osage Nation.
Grann provides context for the story by revealing the Osage were continually forced off their lands and, in the 1890s, eventually purchased and settled on land in Oklahoma. The rocky land, the tribal authorities reasoned, would be unattractive to white settlers. But it turned out the tribe's land was on a large oil reserve, and by the early 1900s, they became the richest population per capita in the world. Enter the federal government, which maliciously deemed the Osage too simple-minded to manage their own wealth. They appointed white guardians to manage money for Osage individuals and families and, as you can image, those guardians often exploited their charges. But pilfering their wealth bit-by-bit wasn't enough. The book centers on the story of Molly Burkhart, a member of the Osage Nation whose family was systematically murdered. Other Osage were murdered too, but local law enforcement failed to thoroughly investigate. After some years, J. Edgar Hoover's Bureau of Investigations (as it was known before it became the FBI) became involved. It eventually uncovered the mastermind behind these murders, and he and his accomplices were convicted. But in an interesting twist at the end, we learn that there may have been other Osage murders.
In 2017, David Grann talked about the book on Fresh Air with Terry Gross. You can listen to the interview here.
Or, check out the book at your local library or buy it at your favorite bookstore!
—Jenice Robinson
Read The Givers: Money, Power, and Philanthropy in a New Gilded Age by David Callahan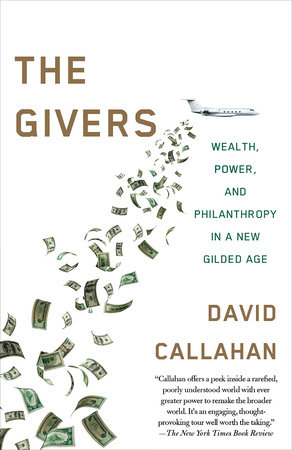 As you consider what gifts you want to give to loved ones and charity, David Callahan's new book provides an insightful and vital exploration into the world of philanthropic efforts by the extremely wealthy. The book provides a picture into the difficulties in getting philanthropy right and the thoughtful work being done to this end, while also providing a prescient warning on how philanthropy in a time of growing income and wealth inequality can distort democracy and reinforce inequity.
—Richard Phillips
Read Yes We (Still) Can: Politics in the Age of Obama, Twitter, and Trump by Dan Pfeiffer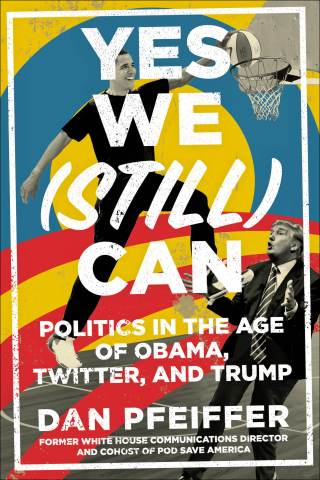 Over the past two years, Twitter has emerged as a presidential pulpit for news and announcements. Yes We (Still) Can is a behind-the-scenes look at communications, media and messaging in a 21st century White House, perfect for social media or communications policy wonks. Author Dan Pfeiffer, President Obama's former communications director and current co-host of Pod Save America, navigates the current media landscape by mapping how we got here through a series of anecdotes and narratives from his time working for the Obama Administration and coming to terms with Twitter as a veritable communications channel between the White House and the American public.
This is not a rehash of the 2016 election, rather a personal account of Pfeiffer's time in politics, on the campaign trail and in the White House, and advice for moving forward.
Bonus: Listen to the audiobook as read by Dan Pfeiffer himself for an immersive first-person storytelling experience.
—Stephanie Clegg
Listen to Brandi Carlile's latest album, By the Way, I Forgive You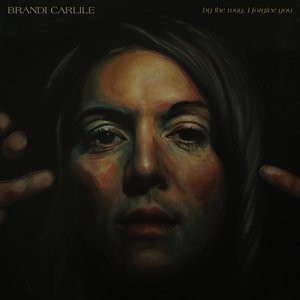 Brandi Carlile is an incredible storyteller. Using her stunning voice and emotional lyrics, she weaves a deeply personal tale in every song that you can likely find yourself in as well. By the Way, I Love You is an album you can and should listen to from start to finish and then repeat and repeat.
—Meg Wiehe
Listen to The Weeds podcast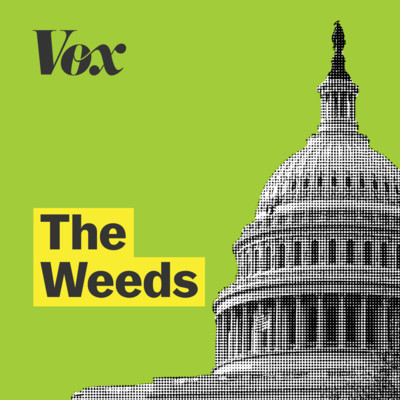 For policy nerds who salivate at the prospect of an hour-long conversation on border adjustment taxes and chevron deference, The Weeds offers a consistently intriguing take on issues across the policy space. Twice a week, the hosts, Matthew Yglesias and a rotating cast of reporters with occasional guests from elsewhere in the policy world, do a deep dive into an ongoing policy initiative, challenge, or a new finding in the academic research.
—Peter Della-Rocca
Watch Springsteen on Broadway (Netflix)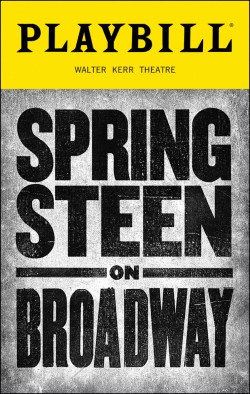 Springsteen on Broadway is a video of the recently ended, sold out every night, Broadway show. I was one of the fortunate few that got to experience this live. It was the most profound theatrical experience of my life. Although I am a Springsteen fan going back over 40 years, the Broadway performance will be appreciated by all. This is not a concert movie, although Bruce plays his music throughout. This performance is Bruce telling stories about how his life, and his observations of the world around him, impacted the making of his art. How someone who did not know how to drive became famous initially for writing about the love affair with cars, how someone who never worked other than as a musician, and became extremely wealthy doing so, wrote the most inciteful songs about the life of struggling factory workers and their families. Bruce is a powerful storyteller who weaves his music in and out of the tales. Do not watch this on your phone, tablet or computer. Find the biggest TV you can, shut off all other electronic devices, shut off the lights and lose yourself in his stories and music. By the end you will be reacting just like the live audience, standing, clapping and yelling BRUUUUCCCE…BRUUUCCE.
—Alan Essig
---
Authors

xITEP Staff

Share
Full Archive