Brakeyshia Samms
State Policy Analyst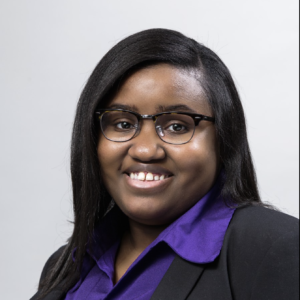 Brakeyshia researches and writes about tax policies to inform the public and supports advocates and policymakers with analyses to help secure equitable tax policies, sound fiscal practices, and policy solutions that remedy historical injustices.
Prior to joining ITEP in August 2021, she was a senior associate with Pew's Fiscal Federalism Initiative. At Pew, she researched tax policies and public programs at the intersection of the federal-state fiscal relationship. Her research products included analyses of the student loan interest deduction, the geographic distribution of federal tax policies, and the state and local tax deduction, among others.  
Before Pew, she was a state policy fellow with Every Texan in Austin, Texas, through the Center on Budget and Policy Priorities' postgraduate fellowship program. At Every Texan, she conducted research, published reports, op-eds, and blog posts, and presented legislative testimony on budget and tax policies in Texas. In addition, she was the lead organizer for Texas Forward, a coalition of over 70 organizations that advocated for fair budget and tax policies.   
Her publications and work have garnered the attention of the public, other researchers, and the media. She holds a bachelor's degree in political science and history from the University of Texas at Tyler and a master's degree in public policy from George Mason University. She is a proud native of Carrollton, Texas.  
brakeyshia at itep.org
---
Recent Publications and Posts view more
Lawmakers have many opportunities to pass reforms that will make our tax code fairer and further reduce racial inequity in our economy. The Inflation Reduction Act is a great step forward; better taxing wealth and income from wealth and expanding targeted refundable tax credits would build on this progress.
With both assessments and appraisals being unfair, homeowners of color are stuck between a rock and a hard place when it comes to determining the worth of what is, for most homeowners, their most valuable asset.