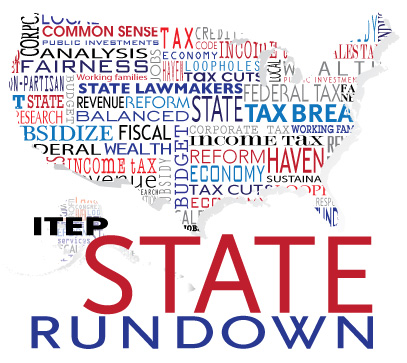 .ITEP Staff

The end of Spooky Season is near but that hasn't stopped state lawmakers from adding their frightening plans into the bubbling cauldron of bad tax policy ideas. Specifically, in Arkansas, a plan to cut the top personal income tax rate is quickly moving forward, and one Virginia gubernatorial candidate continues to push for billions of dollars in irresponsible tax cuts. Luckily, states more deserving of a treat like California have utilized the revenue from their progressive tax code to be the first in the nation to provide free lunch to all students. And a group of local experts in Nebraska get two handfuls of candy for saying, "Boo!" to a slate of tax cuts that would force the state to rely more on regressive sales taxes.
Major State Tax Proposals and Developments
The latest ARKANSAS income tax proposal would cut the state's top income tax rate from 5.9 percent to 5.3 percent by 2023. Gov. Asa Hutchinson hopes to call legislators into a special session before Thanksgiving. — NEVA BUTKUS
In TEXAS, a third special session ended with policymakers punting the decision for property tax cuts to next year's voters. If approved next year, a constitutional amendment would be created that increases the homestead exemption from $25,000 to $40,000, resulting in roughly a $176 tax cut, on average, for homeowners. — BRAKEYSHIA SAMMS
State Roundup
What We're Reading
If you like what you are seeing in the Rundown (or even if you don't) please send any feedback or tips for future posts to Meg Wiehe at [email protected]. Click here to sign up to receive the Rundown via email.
---
---