.ITEP Staff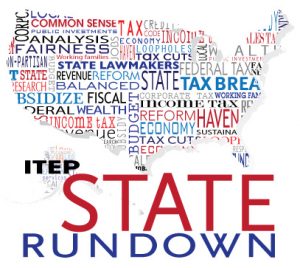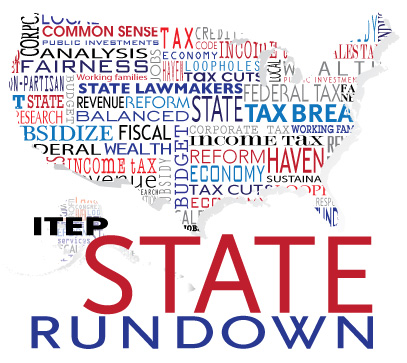 This week brings still more states looking for solutions to revenue shortfalls, multiple governors' State of The State addresses, important reading on counter-transparency and local-preemption efforts, and more. 
— Meg Wiehe, ITEP State Policy Director, @megwiehe
Budget Watch 
Gov. Paul LePage's budget would, among other things, cut 500 state jobs, broaden the sales tax base, and shift Maine to a flat tax by 2020, effectively rolling back the state's recent referendum for an education tax surcharge on high-income Mainers.
On the heels of his State of the State Address, Kansas Governor Sam Brownback is expected to release his budget proposal this week.  Based on his speech, don't expect to see an expansion of Medicaid or elimination of his state's costly pass through business income exemption in the proposal.  He will seek in his words "modest, targeted" tax increases including another hike in the state's cigarette tax to help address a $342 million revenue shortfall.
Governors' State of the State Addresses 
In the past week, Governors Ducey of Arizona, Hutchinson of Arkansas, Malloy of Connecticut, Otter of Idaho, Branstad of Iowa, Brownback of Kansas, Christie of New Jersey, Burgum of North Dakota, Daugaard of South Dakota, Scott of Vermont, and Walker of Wisconsin delivered their State of the State addresses.
States with addresses scheduled through the end of next week are: Georgia, South Carolina, Virginia, and Wyoming today; Colorado and Nebraska on the 12th; West Virginia on the 16th; and Indiana, Michigan, Mississippi, Missouri, Nevada, New Mexico, and Rhode Island on the 17th.
What We're Reading…
If you like what you are seeing in the Rundown (or even if you don't) please send any feedback or tips for future posts to Meg Wiehe at [email protected]. Click here to sign up to receive the Rundown via email.
---
---
Authors

.ITEP Staff

Share
Full Archive