.ITEP Staff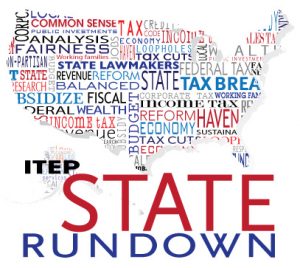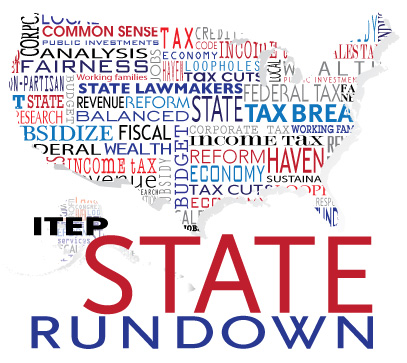 This week brings more news of states facing budget crunches, a new state looking to eliminate income taxes, and plans to raise gas taxes to fund transportation projects.  Be sure to check out the What We're Reading section for a look at how repealing federal health reform could add to those crunches and a review of what's going right in the few states that are on sound fiscal footing (spoiler alert: they resisted tax-cut efforts and put money aside for rainy days).
— Meg Wiehe, ITEP State Policy Director, @megwiehe
Budget Watch
Maryland Gov. Hogan claimed his plan to close the state's $750 million revenue shortfall included "no serious cuts," but the proposed budget includes a slew of funding cuts and freezes to crucial services such as after-school programs, scholarships, parks, adult education, hospitals, care for the developmentally disabled, and pension funding. A state budget analyst has shown these cuts don't solve the recurring structural issues in the budget, saying deficits will continue unless leaders "make harder choices."
Governors' State of the State Addresses
In the past week, Governors Walker of Alaska, Brown of California, Ige of Hawaii, Baker of Massachusetts, Dayton of Minnesota, and Bullock of Montana delivered their State of the State addresses.
States with addresses scheduled through the end of next week are: Illinois and Utah today; Tennessee Monday; Texas Tuesday; and Maryland Wednesday.
What We're Reading…
If you like what you are seeing in the Rundown (or even if you don't) please send any feedback or tips for future posts to Meg Wiehe at [email protected]. Click here to sign up to receive the Rundown via email.
---
---

.ITEP Staff

Share
Full Archive