April 7, 2014
The Camp Tax Plan Is a Regressive $1.7 Trillion Tax Cut
The Chairman of the House Ways and Means Committee, Dave Camp (R-Mich.), has a tax overhaul plan that would cut the top personal income tax rate down from about 40 percent to 35 percent and slash the corporate tax rate from 35 percent to 25 percent. Camp claims his plan would still break even revenue-wise and would not favor the rich.
CTJ's new analysis shows that while that may be true in the first decade the plan is in effect, during the second decade it would increase the deficit by $1.7 trillion.
The tax cuts would favor the rich and multinational corporations while lower-income Americans would face a tax increase. Two-thirds of single parents would pay an extra $1,100 a year in taxes.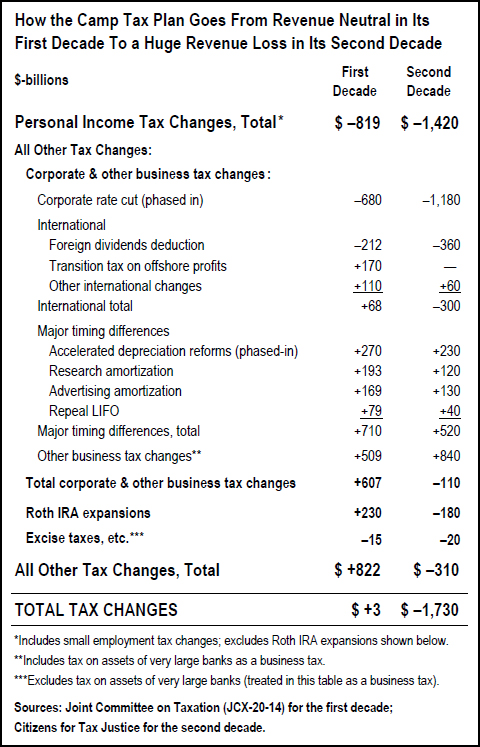 ---