September 17, 2020
Webinar: What's Tax Got to Do With It?
Tax justice is necessary to achieve racial, social and economic justice. We need race-forward tax policies that create opportunity for everyone, demand corporations and the wealthy pay their fair share and raise enough revenue to respond to compounding climate, health and economic crises.
Tax justice is justice.
Sen. Sherrod Brown, joined by Dorian Warren (Community Change), Maurice BP-Weeks (ACRE), Ben Chin (Maine's People Alliance), Amisha Patel (Grassroots Collaborative) and Amy Hanauer (ITEP/Citizens for Tax Justice) discussed the importance of tax equity in narrowing racial and economic inequalities and advancing progressive policies that help all of us thrive.
Watch the recording below:
Resources
KEYNOTE SPEAKER: Sen. Sherrod Brown
A lifelong Ohioan, Senator Sherrod Brown has spent his career fighting for the Dignity of Work – the idea that hard work should pay off for everyone, no matter who you are, where you live, or what kind of work you do. He has held nearly 500 roundtables across Ohio, because he believes the best ideas don't come out of Washington – they come from conversations with Ohioans.
Building on his successful work to make the Earned Income Tax Credit permanent, Senator Brown has a plan to overhaul our tax code to put people first, and to make hard work pay off for more Americans. That includes putting more money back in the pockets of workers and families, giving workers more power in the workplace, making it easier to save for retirement, and encouraging companies to invest in their greatest asset: the American worker. Senator Brown also believes we need to broaden our definition of work – caring for children or an aging parent is work, and so is getting an education.
Senator Brown serves as Ranking Member on the Senate Banking, Housing and Urban Affairs Committee. He also serves on the Finance Committee, the Agriculture Committee, and is the longest serving Ohioan on the Veterans' Affairs Committee.
Meet the Panel
---
Since 1980, ITEP has worked to advance progressive tax policy at the state and federal levels. We envision a society that gives all of us equal opportunity to live up to our potential and in which we break down the systemic and structural inequalities that have denied or hindered opportunity based on race, gender and class. Achieving this vision, in part, demands a progressive tax system that raises enough revenue to make adequate public investment in education, health, infrastructure, the environment and other critical priorities. Watch our story.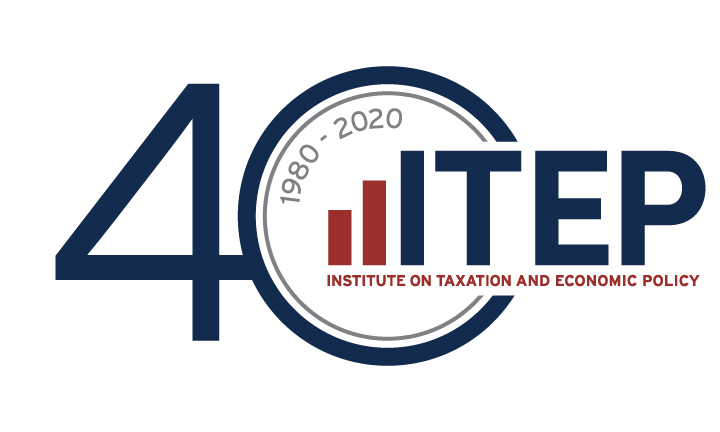 ---