Neva Butkus
State Policy Analyst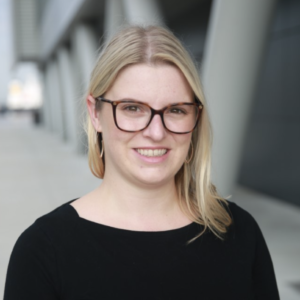 Born and raised in a working-class community outside of Chicago, Neva has witnessed firsthand the impacts on a community when policymakers prioritize the wealthy and corporations in state and local tax policy. As a State Policy Analyst at ITEP since 2021, Neva now supports researchers and advocates in their fight for equitable and adequate state tax systems through policy analysis, research and collaboration. Prior to ITEP, Neva was a Senior Policy Analyst at the Louisiana Budget Project where her research and advocacy included issues of corporate tax policy, working family tax credits, unemployment insurance, and K-12 finance policy.
Neva holds a Bachelor of Arts in Political Science and a Master of Public Administration from Louisiana State University. She resides in Baton Rouge, Louisiana.
neva at itep.org
---
Recent Publications and Posts view more
State legislatures across the country made investments in their future, centering children, families, and workers by enacting and expanding state…
The same legislators who touted tax cuts for the rich as solution to our problems before the pandemic are also saying tax cuts for the rich are a solution during the pandemic. Tax cuts cannot be a solution to everything, especially at a time when the richest Americans are amassing more wealth than ever.