Neva Butkus
State Policy Analyst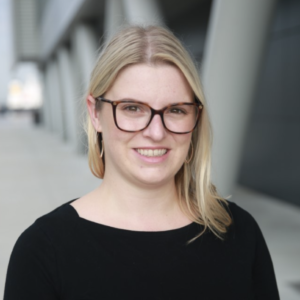 Born and raised in a working-class community outside of Chicago, Neva has witnessed firsthand the impacts on a community when policymakers prioritize the wealthy and corporations in state and local tax policy. As a State Policy Analyst at ITEP since 2021, Neva now supports researchers and advocates in their fight for equitable and adequate state tax systems through policy analysis, research and collaboration. Prior to ITEP, Neva was a Senior Policy Analyst at the Louisiana Budget Project where her research and advocacy included issues of corporate tax policy, working family tax credits, unemployment insurance, and K-12 finance policy.
Neva holds a Bachelor of Arts in Political Science and a Master of Public Administration from Louisiana State University. She resides in Baton Rouge, Louisiana.
neva at itep.org
---
Recent Publications and Posts view more
Meaningful investments in Indiana's future require a smart, and fair, tax code that recognizes current economic realities and can raise a sustainable stream of funding  from those most able to pay.
Fourteen states now provide Child Tax Credits to reduce poverty, boost economic security, and invest in children. This year alone, lawmakers in three states created new Child Tax Credits while lawmakers in seven states expanded existing credits. To maximize impact, lawmakers should consider making their credits fully refundable, not including an earnings requirement, setting a maximum amount per child instead of per household, setting state-specific phase-out ranges that target low- and middle-income families, indexing to inflation, and offering the option of advanced payments.