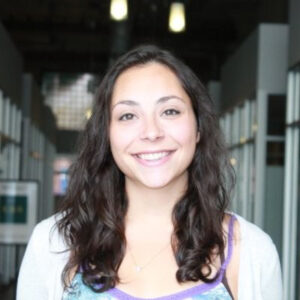 Emma Sifre joined ITEP in 2021. As a Data Analyst, Emma supports ITEP's microsimulation model and conducts research on the different effects of tax policy changes on race, income, and geography. Prior to joining ITEP, Emma researched domestic social policy at the Congressional Research Service.
Emma received an Interdisciplinary B.A. in Economic Inequality from University of Connecticut and her MSc in Public Policy from University College London.
emma at itep.org
---
Recent Publications and Posts view more
Like U.S. citizens, noncitizens who live, work, or invest in the United States must file local, state and federal taxes. But in order to file personal income taxes, they must first be issued a processing number called an Individual Taxpayer Identification Number (ITIN) by the IRS. These numbers are issued to both legal permanent residents and nonresidents who are not eligible for Social Security numbers. ITINs do not imply immigration status, nor can they be used for immigration enforcement purposes, but they can be used to create burdensome barriers that make it difficult for ITIN holders to file taxes and to impose additional eligibility restrictions on benefits that exclude ITIN filers. The time is now to focus on integrating all ITIN filers, regardless of immigration status, into our tax policies. But a lack of information on the ITIN population creates large gaps in our understanding of these filers and the role they play in the U.S. tax system.