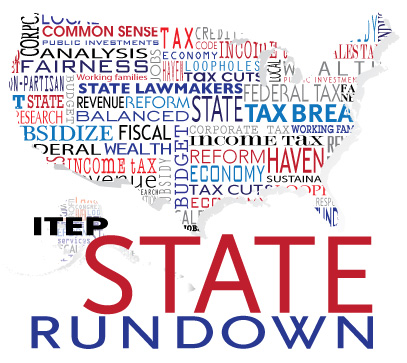 .ITEP Staff

Idaho will become the first state to pass a significant tax cut package after the Senate approved and sent its bill to the governor, who gleefully took to Twitter to celebrate the vote. The bill includes highly regressive personal and corporate income tax cuts and a tax rebate equal to 12 percent of 2020 income taxes or $75 per person. One-time payments have become a common theme around the country, as the Gem State is one of roughly eleven states with plans to provide tax relief in a similar fashion. For instance, the Mississippi Senate seems to be following suit by including one-time rebates in their destructive income tax proposal, which is, albeit, less destructive than the House plan. New Mexico, on the other hand, is one state showing it read Aidan Davis's blog on alternative spending options for managing inflation and budget surpluses, and has earmarked money in their budget for targeted payments to low-income residents. States need to tailor their tax solutions to the times: expanded earned income tax credits and child tax credits or targeted, one-time rebates will go much further in helping families and children navigate these uncertain times rather than permanent and regressive income tax cuts, which will only make it harder for states to deal with shocks in the future.   
Major State Tax Proposals and Developments 
Governors' Annual Addresses and State of State Speeches 
MARYLAND

Gov. Larry Hogan is expected to deliver his final State of the State address this evening. He will likely mention his recent push a

gradual elimination of income taxes for retirees

and making the enhanced earned income tax credit permanent.

 
State Roundup 
What We're Reading 
If you like what you are seeing in the Rundown (or even if you don't) please send any feedback or tips for future posts to Meg Wiehe at [email protected]. Click here to sign up to receive the Rundown via email. 
---
---