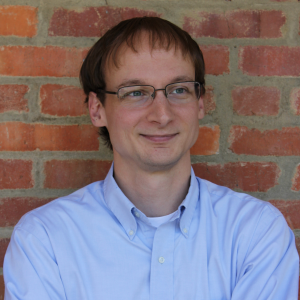 The Trump Administration is reportedly considering backing a 7-cent increase in the federal gas tax next year to pay for improvements in the nation's infrastructure. While most of the tax policy ideas coming from the administration in recent weeks would undermine the nation's ability to fund core public services, this one is a notable exception.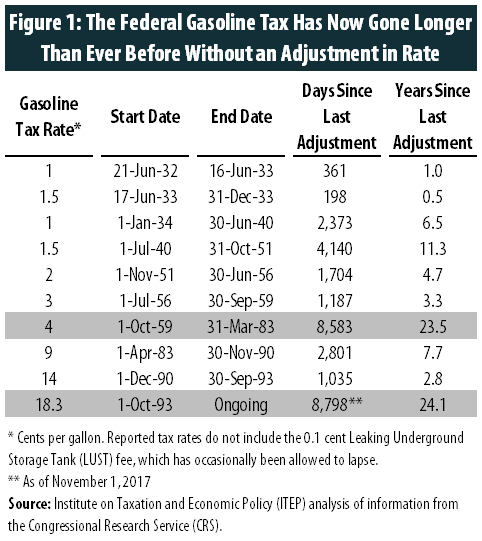 Former Presidents George W. Bush and Barack Obama both opposed increasing the federal gas tax, and largely as a result, the nation's single most important source of transportation funding has not been updated in more than 24 years.
As the nearby table shows, this delay marks an unprecedented level of procrastination. As of Nov. 1, the federal gas tax will have remained frozen at 18.3 cents per gallon for 8,798 days. This is longer than the previous record of 8,583 days set in March 1983, just before the rate increased under legislation that President Ronald Reagan signed more than doubling the nation's gas tax.
The lack of action at the federal level in recent years stands in stark contrast to the progress seen in the states. Twenty-six states have raised their own gas tax rates in just the last five years, with many of those increases including not just a one-off boost in the rate, but also a long-run reform designed to improve gas tax revenue growth over time.
It remains to be seen whether the White House will propose a forward-looking gas tax reform, or just a one-time increase. But regardless of the details of the plan, it's sure to face an uphill battle. Federal politics around the gas tax have long been toxic, and are likely to worsen if Congress and the administration succeed in enacting top-heavy cuts to income taxes and the estate tax. While a boost in the gas tax rate is necessary and long-overdue, more than a few drivers may take exception to the fact that they're being asked to pay more just mere months after billions of dollars in tax breaks were directed to wealthy taxpayers and corporations that the public already believes pay too little.
---
Authors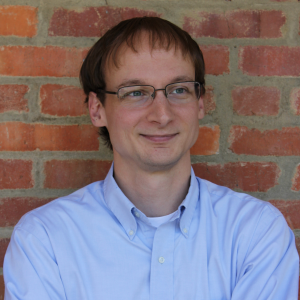 Share
Full Archive