Steve Wamhoff
Director of Federal Tax Policy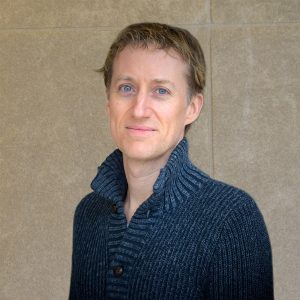 Areas of Expertise
Federal Tax and Budget Policy
Corporate Tax
Steve is ITEP's director of federal tax policy. In this role, he is responsible for setting the organization's federal research and policy agenda. He is the author of numerous reports and analyses of federal tax policies as well as in-depth policy briefs that outline how the federal income tax and corporate tax code can be overhauled to improve tax fairness.
Just before taking on the role of ITEP's director of federal tax policy, Steve spent more than two years as the senior tax policy analyst for Sen. Bernie Sanders and as a member of the senator's Budget Committee staff. In this capacity, he wrote legislation related to personal income and corporate income taxes, financial transaction taxes, estate taxes and tax avoidance.
Before joining Sen. Sanders' staff, Steve had previously worked for ITEP and its c(4) partner Citizens for Tax Justice for more than eight years. During this time, he built expertise is analyzing tax policies and their effect on federal revenue as well as on people across the income spectrum. Notably, he wrote reports on proposals to extend the George W. Bush tax cuts, as well as proposals to eliminate tax breaks for  for investors and corporations as a way of financing health care reform and other initiatives.
Earlier in his career, Steve worked for the Social Security Administration's Office of Policy and the Coalition on Human Needs. He received a Juris Doctor and Master's in Public Policy from Georgetown University and a bachelor's from New York University.
steve at itep.org
---
Recent Publications and Posts view more
The agreement announced over the weekend from the finance leaders of the Group of 7 (G7) countries to allow governments to tax some corporate profits based on the location of sales and to implement a 15 percent global minimum tax is a major step forward—but in no way changes the need for Congress to enact President Joe Biden's tax reforms right now.
The Treasury Department released a report explaining what the administration's tax enforcement plan would do—and how it fits into the president's overall plan to collect more revenue from profitable corporations and individuals making more than $400,000 a year.
---
FORTUNE: COMMENTARY | TAXES BY STEVE WAMHOFF It is no surprise that billionaires pay little in federal taxes relative to…
In this congressional session, Democrats appear to be placing enormous emphasis on creating a fairer tax code along with investing…