Steve Wamhoff
Director of Federal Tax Policy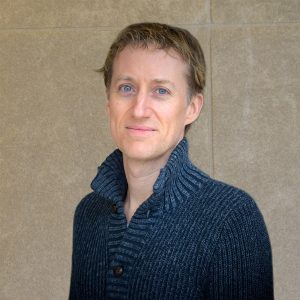 Areas of Expertise
Federal Tax and Budget Policy
Corporate Tax
Steve is ITEP's director of federal tax policy. In this role, he is responsible for setting the organization's federal research and policy agenda. He is the author of numerous reports and analyses of federal tax policies as well as in-depth policy briefs that outline how the federal income tax and corporate tax code can be overhauled to improve tax fairness.
Just before taking on the role of ITEP's director of federal tax policy, Steve spent more than two years as the senior tax policy analyst for Sen. Bernie Sanders and as a member of the senator's Budget Committee staff. In this capacity, he wrote legislation related to personal income and corporate income taxes, financial transaction taxes, estate taxes and tax avoidance.
Before joining Sen. Sanders' staff, Steve had previously worked for ITEP and its c(4) partner Citizens for Tax Justice for more than eight years. During this time, he built expertise is analyzing tax policies and their effect on federal revenue as well as on people across the income spectrum. Notably, he wrote reports on proposals to extend the George W. Bush tax cuts, as well as proposals to eliminate tax breaks for  for investors and corporations as a way of financing health care reform and other initiatives.
Earlier in his career, Steve worked for the Social Security Administration's Office of Policy and the Coalition on Human Needs. He received a Juris Doctor and Master's in Public Policy from Georgetown University and a bachelor's from New York University.
steve at itep.org
---
Recent Publications and Posts view more
The Trump campaign has failed to convince the public that large numbers of Americans would face tax hikes under Democratic presidential nominee Joe Biden's tax plan. The claim has been widely discredited. For example, ITEP found that the federal taxes that people pay directly would rise for just 1.9 percent of taxpayers in the U.S., and that number does not vary much by state. So, Fox News and other conservative voices are trying out a new argument: Biden's tax plan would be too burdensome for that 1.9 percent.
If the Supreme Court strikes down the Affordable Care Act (ACA), as argued for by the Trump administration and the president's nominee to the court, Amy Coney Barrett, one under-appreciated result will be a tax break of roughly $40 billion annually for about 3 percent of Americans, who all have incomes of more than $200,000.
---
Another idea that might stand a chance in a split Congress could be to properly fund the IRS so it…
Biden's plan would generate over $289 billion in tax revenue, according to research from the Institute on Taxation and Economic…