Steve Wamhoff
Federal Policy Director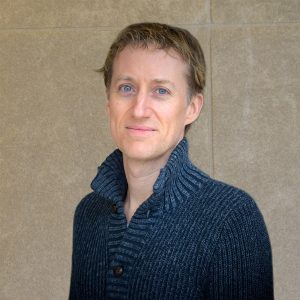 Areas of Expertise
Federal Tax and Budget Policy
Corporate Tax
Steve is ITEP's federal policy director. In this role, he is responsible for setting the organization's federal research and policy agenda. He is the author of numerous reports and analyses of federal tax policies as well as in-depth policy briefs that outline how the federal income tax and corporate tax code can be overhauled to improve tax fairness.
Just before taking on the role of ITEP's director of federal tax policy, Steve spent more than two years as the senior tax policy analyst for Sen. Bernie Sanders and as a member of the senator's Budget Committee staff. In this capacity, he wrote legislation related to personal income and corporate income taxes, financial transaction taxes, estate taxes and tax avoidance.
Before joining Sen. Sanders' staff, Steve had previously worked for ITEP and its c(4) partner Citizens for Tax Justice for more than eight years. During this time, he built expertise is analyzing tax policies and their effect on federal revenue as well as on people across the income spectrum. Notably, he wrote reports on proposals to extend the George W. Bush tax cuts, as well as proposals to eliminate tax breaks for  for investors and corporations as a way of financing health care reform and other initiatives.
Earlier in his career, Steve worked for the Social Security Administration's Office of Policy and the Coalition on Human Needs. He received a Juris Doctor and Master's in Public Policy from Georgetown University and a bachelor's from New York University.
steve at itep.org
---
Recent Publications and Posts view more
Instead of focusing on low-income people who are already mostly employed or facing significant barriers to employment, lawmakers who want to encourage labor force participation should revisit existing tax breaks subsidizing wealthy individuals who live off their assets rather than work.
Congress absolutely should raise taxes on the rich and on corporations to generate revenue and improve the fairness of our tax code. President Biden has several proposals to do exactly that. But this is an entirely separate question from whether we should raise the debt ceiling to honor the debts the nation has already incurred and avoid an economic apocalypse.
---
As President Biden and lawmakers scramble to strike a debt ceiling deal before the government runs out of money, each day counts…
For five years, most Americans have seen lower income-tax rates and tapped a bigger standard deduction, but without congressional action…