Updated July 17, 2023
Child Tax Credit
State Child Tax Credits (CTCs) are highly effective tools that states can employ to bolster the economic security of low- and middle-income families and position the next generation for success. To date, a dozen states offer some form of a CTC. The momentum around these poverty-fighting credits remains strong. In 2023 alone, 11 states prioritized children and families through improvements to existing credits, a new credit, or a one-time child rebate.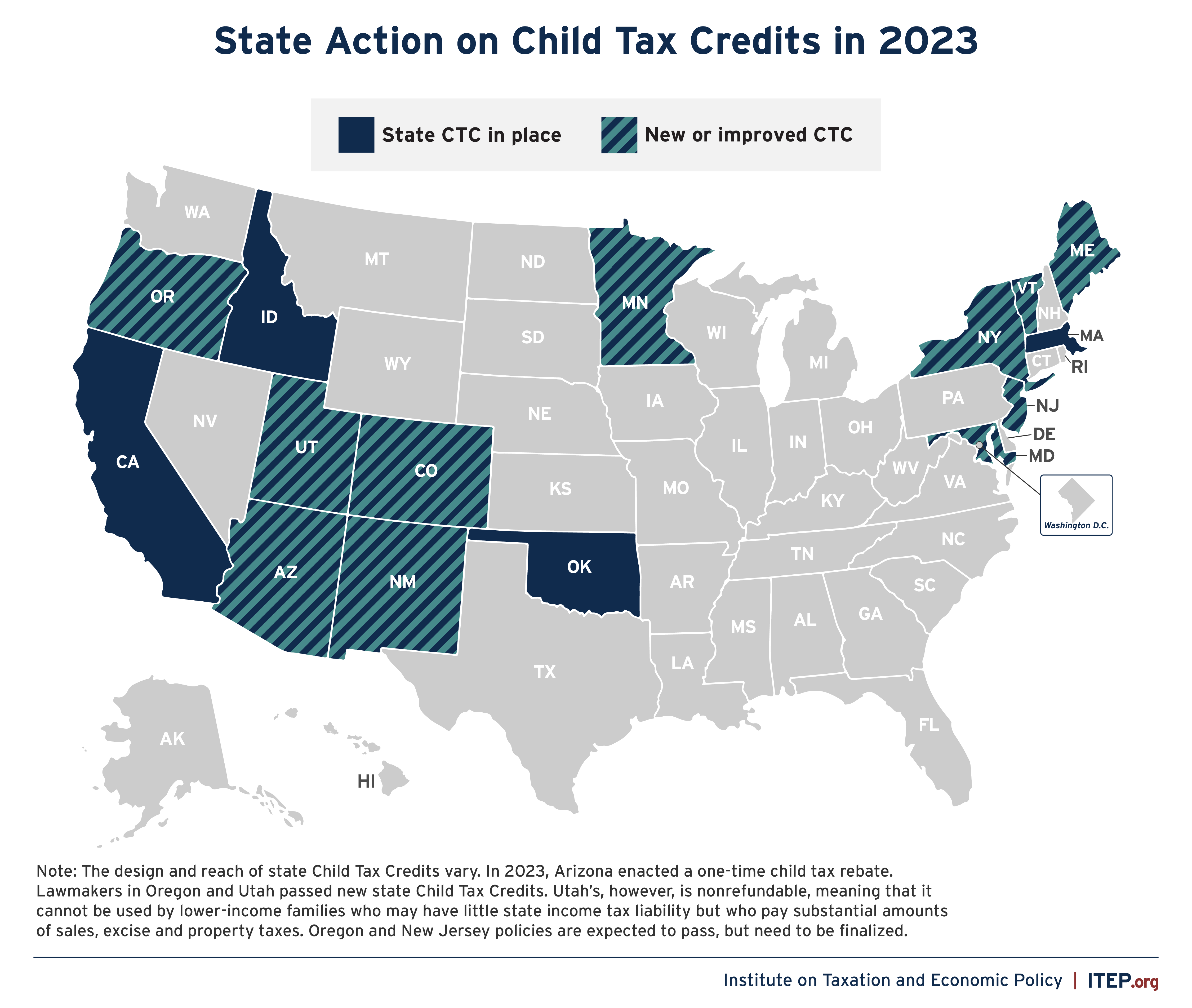 ---
Earned Income Tax Credit
State Earned Income Tax Credits (EITCs) boost low-paid workers' incomes and offset some of the taxes they pay, providing the opportunity for lower-income families to move toward meaningful economic security. To date, nearly two-thirds of states (31 plus the District of Columbia and Puerto Rico) offer an EITC. And in 2023, 12 states prioritized low- and moderate-income workers by improving their EITCs.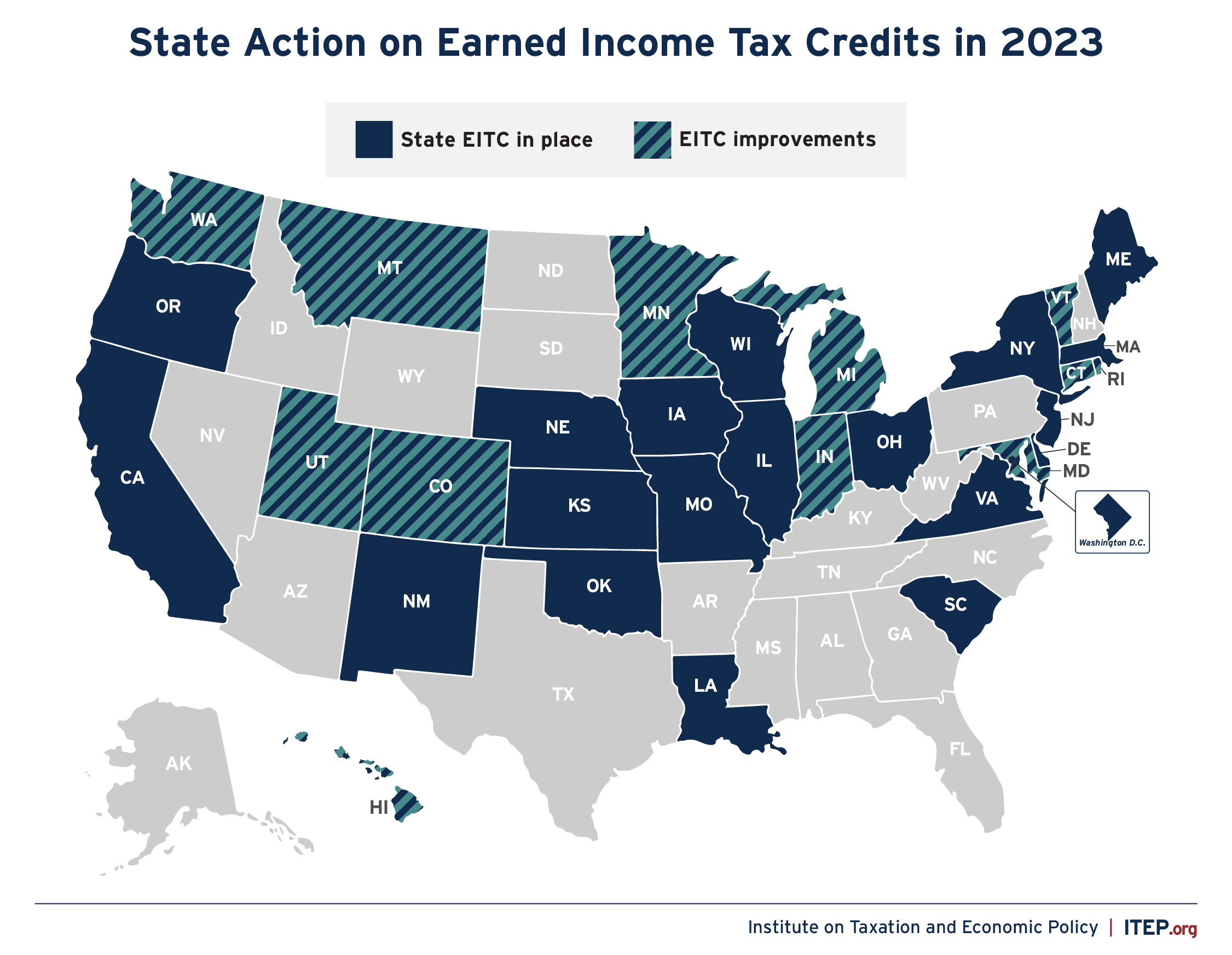 ---
---